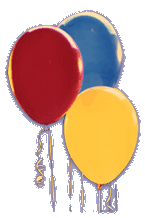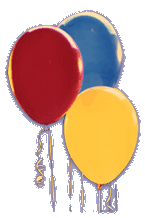 FREE DELIVERY & SET UP

4Hr Rentals /$10Hr after 

If we deliver early or pick up late because of our delivery schedule there is no extra fee.

To RENT ME Go To

RENTAL FORM 

Tropical Slide  $250.

23x11x18ft.H

Individual weight 250lbs

JOUSTING  20ftx23ft

Single Unit Rental $195.

As a second rental $175.

Frozen Bounce $175.  

16X14X15H 

OBSTACLES & BASKETBALL HOOP INSIDE

Use with or with out Banner

Double Slide Bounce $195.

 20w14lx12ft.H

W/Punch Poles inside

JEEP $150.18x11x7.5"H 

Bounce, Slide & Ball Pitt Recommended Age 2-7yrs

RESIDENTIAL BOUNCER

ADVENTURE TIME 60X12X14H $450.

HUNGRY HIPPO   $350.    30x30x7ft. H

 Kids and Adults will Love this Game

Watering Hole in the Middle is filled with aquatic plants (Balls) for the Hungry Hippos to gather up & take Home to store in Bag. All while hooked up to harness with Bungee rope making it harder to get there. Hippo with the most food stored up wins.

Recommended Age Group - 7 & Up

No one over 225lbs

LITTLE RACER Inside Rental $100. Outside $125.

RECOMMENDED FOR AGES UP TO 7YRS

19ftwx7ftH

RESIDENTIAL IFLATABLE UNITS ARE  MADE OF LIGHTER MATERIAL FOR SMALLER KIDS ONLY

SUGAR SHACK CASTLE - $175.

16X13X15H

30Ft. Obstacle Course - $295

30x11x11ft.H

Crawl Through Tunnels, Bounce, Slide, Punching Poles

For Riders up to 225lbs

Recommended Age 5yrs & Up

​         CLICK ON  CONTACT PAGE TO RESERVE YOUR INFLATABLE

DISCOUNTS on Multiple Rentals

Price listed on Inflatable Include everything needed for your Rental

To Reserve your Inflatable for Delivery

 Tap Rental Form Button