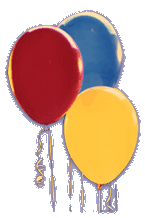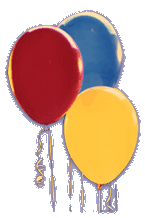 Bouncers come with  Everything Needed for your Rental

 FREE DELIVERY & SET UP

Commercial Events(Please Notify us 8 days prior to Event)

Castle Combo $250.

   35wx14Lx12ftH

 Basketball Hoop in Castle

RENTAL FORM on Contact Page

Tropical Slide  $195.

23x11x18ft.H

Individual weight 250lbs

JOUSTING  20ftx23ft

Single Unit Rental $175.

As a second rental $150.

Frozen Bounce $150.  

16X14X15H 

OBSTACLES & BASKETBALL HOOP INSIDE

Use with or with out Banner

Double Slide Bounce $160.

 20w14lx12ft.H

W/Punch Poles inside

Free Games with Inflatable Rentals More on Games Page

JEEP $150.18x11x7.5"H 

Bounce, Slide & Ball Pitt Recommended Age 2-6

RESIDENTIAL BOUNCER

WINTER SPECIAL FOR INSIDE EVENTS

CHECK OUT OUR $125. DEALS ALSO INCLUDED IS FREE DELIVERY & SET UP

                                                    Specials End April 1st

ADVENTURE TIME 60X12X14H $425.

SHARK PARK  $175.

14WX20LX9.10FT.H

Bounce, Slide, Crawl Through Tunnel with Octopus Ring Toss Game

HUNGRY HIPPO   $250.

30x30x7ft. H

 Kids and Adults will Love this Game

Watering Hole in the Middle is filled with aquatic plants (Balls) for the Hungry Hippos to gather up & take Home to store in Bag. All while hooked up to harness with Bungee rope making it a little harder to get there. Hippo with the most food stored up wins.

LITTLE RACER $100 Inside Rental $125 Outside Rental

. AS A 2ND INFLATABLE RENTAL $75.

RECOMMENDED FOR AGES UP TO 6YRS

RESIDENTIAL IFLATABLE UNITS ARE  RESIDENTIAL INFLATABLES MADE OF LIGHTER MATERIAL FOR SMALLER KIDS ONLY