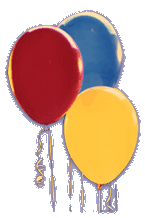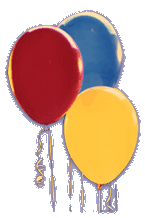 Bouncers come with  Everything Needed for your Rental

 FREE DELIVERY & SET UP

Commercial Events(Please Notify us 8 days prior to Event)

Castle Combo $250.

   35wx14Lx12ftH

 Basketball Hoop in Castle

RENTAL FORM on Contact Page

Tropical Slide  $195.

23x11x18ft.H

Individual weight 250lbs

VELCRO WALL 

Single Unit Rental $175. 

As a second rental$150. 

Comes with 2 Velcro Suits

JOUSTING  20ftx23ft

Single Unit Rental $175.

As a second rental $150.

Frozen Bounce $150.  

16X14X15H 

OBSTACLES & BASKETBALL HOOP INSIDE

Use with or with out Banner

Double Slide Bounce $150.

                 20w14lx12ft.H

Free Games with Inflatable Rentals More on Games Page

   SUGAR SHACK COMBO - $250.     Bounce House & Slide  

 Lollipop Punches, Basketball Hoop, Candy Ring Jump Through.

JEEP $150.18x11x7.5"H Bounce, Slide & Ball Pitt Recommended Age 2-9 

WINTER SPECIAL STARTS NOW FOR INSIDE EVENTS

CHECK OUT OUR $125. DEALS ALSO INCLUDED IS FREE DELIVERY & SET UP, …............…….....GAMES AND GIFT BAG FOR BIRTHDAY EVENTS.

ADVENTURE TIME 60X12X14H $450.

SHARK PARK  $200.

14WX20LX9.10FT.H

Bounce, Slide, Crawl Through Tunnel with Octopus Ring Toss Game